Have you been struggling with finding the best workflow software for your business? Today, it seems that there are too many to choose from! But what does it all mean? In this article, we break down the difference between workflow management software and project management or task management software. There is also some insight on how to find and use the perfect workflow management software for your business needs.
What Does Workflow Management software do?
A workflow management software helps businesses to track their workload and keep all projects organized. It makes it easier for employees to manage individual tasks and breaks down tasks into manageable pieces making it easier for managers to oversee the progress of their business.
Which Workflow Software do I Need?
There are many different types of workflow software that have different features, such as scheduling, project management, and collaboration. Many companies have separate software for each type of work. For example, some companies might use Zoho Workflow while others might use Microsoft Project.
How to Install Your Workflow Software
It seems like there are so many different types of workflow management software for businesses to choose from. Some of these programs are good for very large companies, while others might be more suitable for small ones. It's also important to make sure that the software is compatible with your current computer system.
The Top 5 Best workflow software for your Business
Different kinds of businesses require different types of software.
For example, a law firm would need a more formal set of documents that captures important information about what the law firm does than an accounting firm.
To find the best software for your business, you need to know what kind of work your business does on a daily basis and what type of work is most important.
Check the list below to get an idea about the selection for the best workflow management software for your business.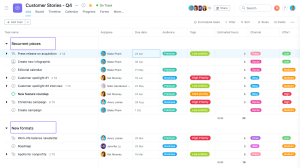 Asana, for business management software, helps teams work better together.
The company is focused on providing tools to enable better collaboration and team productivity at work.
We are all familiar with the problems that come when we try to manage tasks in a group environment.
Information gets missed, conversations get derailed, projects stall unnecessarily and no one works as effectively as they could do.
Asana was designed to solve this problem by keeping track of everything your team needs to know who's working on what and when, priority status, teammates' availability, and more.
It also gives you the tools you need to manage it all inside the software – no extra email or text involved!
Asana is available for teams with up to 25 people using their own devices or hosted on-premises.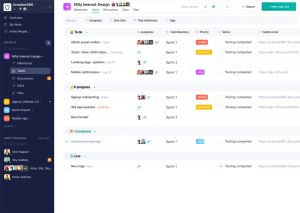 Nifty is an innovative workflow management software that helps businesses save time, improve efficiency and reduce costs.
Nifty is a powerful yet affordable solution for managing complex, simultaneous workloads across teams.
Nifty enables businesses to automate workflows, consolidate duplicative activities and eliminate complicated manual tasks without the need for complex scheduling.
Nifty has helped many companies like Bose Corporation, Dell, Amazon, and General Electric meet their business goals and optimize their processes.
We provide simple yet powerful solutions that help businesses achieve their business goals. For a demo of our product please visit https://niftypm.com/.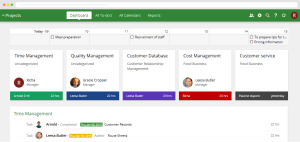 ProofHub is an easy-to-use, and powerful workflow management system for small and large businesses.
It helps to streamline workflows, increase productivity and reduce inefficiencies in an effortless manner.
It can be used by firms of all sizes – from a one-person start-up to multinational corporations with thousands of employees.
ProofHub offers you the ability to create a custom workflow that best suits your business needs.
You get the flexibility to manage your entire team's tasks, projects, and deadlines according to their preferences -all in one place!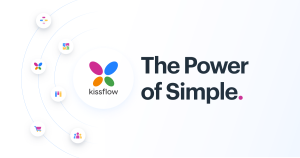 Kissflow is workflow software and our mission is to help small businesses stay operational by improving time management techniques.
Kissflow helps you get organized, keep productivity high, and make it easier to pick up the pace of your work with customizable reports, reminders, task assignments,s and automation tools.
Our team of experts helps business owners and their teams increase efficiency levels through well-designed workflow automation that promotes more personalization in every process.
Kissflow is designed for small businesses like yours that need a professional yet easy-to-use solution for modern-day tasks such as marketing, customer support, employee record management, inventory management, and more.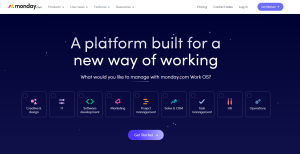 Monday.com was founded on the idea that work is a valuable asset that should be protected, managed, and optimized. monday.com Workflow Management Software is an easy-to-use and affordable alternative to expensive software solutions such as Microsoft Office 365 or Google Apps for Work.
It allows companies of any size to have the same experience as their larger counterparts with task management, CRM, email marketing, and customer relationship management features.
With monday.com you can stop worrying about how your task list looks on multiple services; enjoy streamlined collaboration across your team and customers alike!
If you live life on the go and want to stay productive in less time then you need monday.com!
Best Software List:-
Conclusion
In conclusion, there is no one perfect software for all businesses. In fact, it seems that more often than not, the tool that works best for one business may not be the best fit for another. With this in mind, it is important to review your current workflow management software and evaluate what features it has to offer before you make a decision on which tool to use.