If you run a medical practice, chances are you already have plenty of responsibilities on your plate. That doesn't mean you should be doing all the work on your own. The Top 8 Best Medical Practice Management Software will provide you with more help than ever before to streamline daily office operations and increase profit margin.
What Is Medical Practice Management Software?
Medical practice management software is a software application that helps doctors and other healthcare professionals manage their medical practice.
Medical Practice Management Software can help doctors to:
Track patient data and manage records.
Manage finances and expenses.
Organize and manage office space.
Plan and track treatments and surgeries.
Communicate with patients and their families.
Different Types of Medical Practice Management Software
There is a variety of different medical practice management software out there, and it can be hard to choose the right one for your business. Here are some of the most popular types of medical practice management software:
1. CRM (customer relationship management) software is designed to help doctors manage their relationships with their patients. This software can help doctors keep track of their patients' contact information, billing information, and medical history.
2. EMR (electronic medical record) software is a computer system that doctors use to store all of their patient information. This software can help doctors track their patients' progress and treatment records.
3. PPM (patient portal module) is a feature found in many EMR systems that allows doctors to connect directly with their patients through a website or app. This allows doctors to schedule appointments, communicate with their patients, and more.
4. CRM/PPM hybrids offer the best of both worlds: the functionality of CRM software combined with the ease of use of PPM software. This type of software offers a centralized place for doctors to store all of their patient information, along with the ability to send automated emails and reminders to patients.
The Top 8 Best Medical Practice Management Software
Medical practice management software can help to improve the efficiency and effectiveness of your medical practice.
There are many different types of medical practice management software available on the market today. It is important to find the right software for your needs.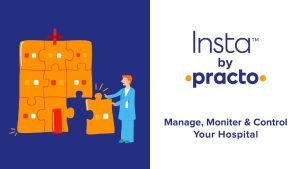 Insta is a leading cloud-based practice management software for healthcare. If you're looking to implement better ways of managing your clinic, Insta is your solution.
Insta enables physicians and other practitioners to work more efficiently, allowing them to spend more time providing patient care instead of administrative tasks. It saves time and allows practitioners to easily manage their clinic's operations, including its finances, workflow, schedule, and more.
Insta was founded on the idea that using the software could help improve efficiency while also improving patient care. Our team has years of experience in delivering specific services such as business management consulting and IT consulting across health care industries with offices in Miami, FL, and San Francisco, CA.
We make our customers happy by reducing the admin tasks so they can spend more time seeing patients!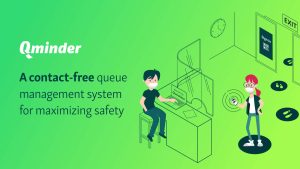 Qminder Medical Practice Management Software is a leading system for managing your practice that was designed to help doctors and dental clinicians run a practice with maximum efficiency and insight.
The software's easy interface, management reports, and integration with other systems offer a wide range of features designed to fit the needs of every practice.
Qminder offers everything from simple scheduling to electronic charting for dental practices. Our integrated billing solution lets doctors easily manage their clients' financial data to track payments and cash flows.
Qminder has made it easier than ever to grow your practice, build client retention, grow revenue streams, and stop doctor burnout, so you can focus on what matters most: your patients.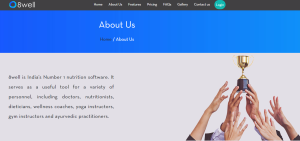 8well is a cloud-based medical practice management software that helps practices grow.
This system was developed so that healthcare professionals could not only save money but also increase efficiency and improve patient outcomes.8well's programmers believe it to be one of the most advanced applications for medical practices on the market today.
And it has successfully expanded to three countries across North America, Europe, and Australia. 8well Medical Practice Management Software provides timely revenue growth for its users.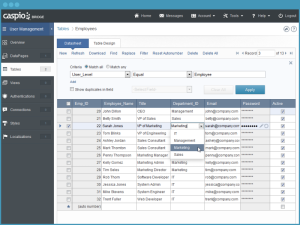 Caspio helps doctors and clinics run their medical practice. It includes everything from appointment scheduling to billing, patient tracking, finance management, and coordination of care with the clinic's own central health information system.
Caspio uses a patented technology that minimizes transcription errors and enables doctors to spend less time on paperwork, and focus more on patient care.
It all started when I was in medical school and saw how quickly our lives were changing for the better. One day we'll be saving lives and practicing medicine; the next day, patients are demanding digital access to their records so they can manage their own information better!
I wanted to provide the best technology possible so that doctors can focus on their patients' needs while they provide outstanding care at no additional cost.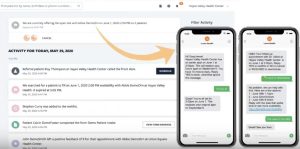 The Luma Health Medical Practice Management Software is a web-based software that helps physicians and providers manage their practices.
With accounting, billing, and scheduling, Luma is the healthcare tool doctors need to help keep their practice running at its best.
Luma's powerful features give clinics a competitive edge by giving them visibility into business intelligence and the ability to control all aspects of the practice from any device.
As an office nurse for more than 30 years, I know what it takes to run a successful medical practice!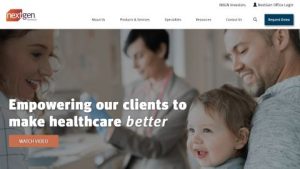 NextGen Healthcare is a software company focused on improving the healthcare and patient experience.
We provide medical practice management software that organizes, simplifies, and improves patient care.NextGen Healthcare's flagship EHR product brings together all aspects of health care and makes it easy to find what matters most – your patients.
NextGen Healthcare was founded with the mission of making healthcare accessible to everyone. Our founders bring extensive industry experience as healthcare executives and entrepreneurs in the medical technology sector to create new innovative solutions that transform our healthcare system with high-quality affordable care.
We strive to make medicine more enjoyable, personal, and transparent to inspire trust in the system which can help reduce costs while increasing compliance.
View More Software:-
Conclusion
In today's competitive market, it is essential for any business to have strong medical practice management software. The above list of software can help to keep the medical practice running smoothly and efficiently.