Security is a top priority for website owners, especially when it comes to the importance of your website's traffic. Site owners want to know that their site is safe and secure from malicious attacks on their business or high-profile website. In this article, learn about the best security software solutions for your website.
What is Website Security Software?
Website security software is a software product that helps protect websites from cyber attacks. It does this by scanning the website for vulnerabilities and then providing recommendations on how to fix them. There are a variety of different website security software solutions available, so it's important to choose the one that best suits your needs.
The most common website security software solutions include antivirus, antispyware, and firewall software. These programs scan the website for viruses, spyware, and other malware and then provide recommendations on how to fix them. They also help protect the website against online attacks such as denial-of-service (DoS) attacks and Cross-Site Scripting (XSS) attacks.
Some other features of website security software include password management, site analytics, and site reputation monitoring. Password management allows you to create strong passwords for your site users and then track their use of them. Site analytics provides you with information about how visitors are using your site and how you can improve it. Site reputation monitoring helps you identify malicious sites and remove them from your list of potential customers.
Whether you're just starting out in web development or you've been building websites for years, it's important to keep your sites secure against cyberattacks
How to Choose a Website Security Software?
When it comes to website security, there are a lot of different options available. Which one is right for your business? Here we'll take a look at some of the most popular website security software solutions and help you choose the best one for your needs.
Free vs. Paid Security Software
The first question you need to ask yourself is whether you want free or paid security software. Free software may be adequate for some businesses, but there are some serious downsides. For example, free software often doesn't have a full range of features, so it may not be able to protect your site from all types of attacks. Additionally, free software may not be updated regularly, so it could be less effective in protecting against new threats.
Paid security software, on the other hand, can cost anywhere from $5 to $100 per month. This type of software has more features than free software and is usually updated more frequently. However, paid security software can be more complicated to use and may require more resources (in terms of manpower and bandwidth) to manage.
How to Secure Your Website with Web Application Firewall (WAF)
No one knows the risks better than website owners and operators. So, it's only natural that they would want to take the necessary precautions to safeguard their websites and data. And, while there are many different ways to secure a website, one of the best ways to protect it is through the use of a web application firewall (WAF).
What is a WAF?
Essentially, a WAF is an application protection technology that helps protect your web applications from malicious attacks. And, because WAFs can identify and block malicious attacks before they can do any harm to your website or data, they are often considered to be one of the most effective ways to secure a website.
Why Use a WAF?
There are many reasons why you might want to use a WAF. For example, a WAF can help protect your website from malicious attacks that may try to exploit vulnerabilities in your code or data. Additionally, a WAF can help protect your website from being compromised by malware or other threats. And, last but not least, a WAF can also help prevent unauthorized users from accessing your site's data or functionality.
Best Websites Security Software Reviews
There are a variety of website security software solutions available on the market today. In this blog section, we will review some of the best websites security software solutions currently available.
First up on our list is the TrendMicro Titanium Web Security Solution. This solution offers comprehensive security for your website and includes features such as real-time scanning, malware detection, and automatic blocking of malicious domains. The TrendMicro Titanium Web Security Solution also includes a firewall to protect your computer from online threats.
Next on our list is the McAfee SiteAdvisor. This solution is designed to help you identify and fix website problems before they become major issues. It includes features such as web analysis and site search, automated reporting, and 24/7 support. The McAfee SiteAdvisor also includes a firewall to protect your computer from online threats.
Last but not least, we have the Symantec Norton Security Premium Solution. This solution provides comprehensive protection for your website from both online and offline threats. It includes features such as real-time scanning and malware detection, automatic blocking of malicious domains, and a firewall to protect your computer from online threats.
Managing your website's password management system
Keeping your website's password management system secure is essential for safeguarding your site's data and user accounts. Many popular website security software solutions offer features to help keep passwords secure, including password managers, two-factor authentication, and encrypted storage. However, it's important to choose the right tool for the job and to regularly update your security measures to stay ahead of potential attacks. Here are four tips for managing your website's password management system:
1. Choose a Password Manager
Password managers are a great way to keep track of all of your website's passwords. They allow you to create unique passwords for each site, and store them in a secure location on your computer. This way, you'll never have to remember a complex password again!
2. Use Two-Factor Authentication
Two-factor authentication is a great way to add an extra layer of security to your passwords. This process requires you to provide both a username and password together in order to access your account. This helps protect against unauthorized access by malware or hackers who may have access to your username and password combination.
3. Store Your Passwords securely
It's important to store your passwords securely on your computer in a location that isn't.
Best 5 Website Security Software In our List: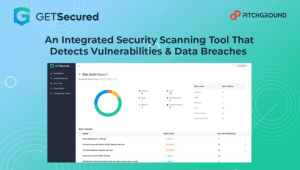 GetSecured is a Website Security Software that helps you and your website to stay safe. With GetSecured, you can protect your website against hackers, malware, and cybercriminals in seconds.
GetSecured provides a completely free online scanner for the protection of your websites by detecting the latest security threats that are affecting the internet today. In addition to its two-tier be4you protection system, GetSecured also offers a 24/7 customer support department ready to assist you with any problems that arise from using their software.
The company was founded in 2009 and has been providing websites with an effective solution for website security ever since. We're always striving to make our tools even easier so you can feel confident in the safety of your website. Our vision is very simple: we want people to feel safe when they're on the internet!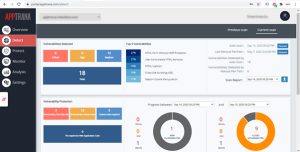 AppTrana is a powerful website protection tool. It's designed to detect and prevent known web threats such as hackers, click fraud, phishing, fake traffic, etc. It also protects websites from unauthorized access and other malicious activities like key loggers and other computer infections.
AppTrana Website Security Software offers its services in many languages including English, German, Spanish, Polish, and Hungarian.
If your site is down frequently due to malware or hackers we're here for you! AppTrana was founded by entrepreneurs with different backgrounds and experience in IT who were tired of the problems that occur when websites are hacked or breached.
They felt there had to be a better way to protect websites from becoming corrupted or being breached so they created their solution.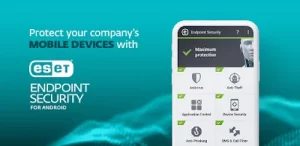 ESET or Endpoint Security Website Security Software is a security program that helps protect your home computer from potential threats from the Internet.
ESET's flagship software suite provides high-performance, proactive protection for computers at home, in the office, and in education. The software is bundled with every PC purchased and is available as a free download.
We're committed to maintaining you newer than the latest detection signatures so our users are safe from harmful viruses.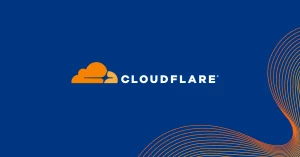 Cloudflare Website Security Software is a company that provides website security software to businesses and enterprises.
Cloudflare uses advanced computing, operations, and experience gained over 10 years of operation in the Internet industry to provide a unique, impactful solution for global enterprises.
We store data in RAM memory which increases performance significantly and decreases response times. Providing server-side caching technology allows CloudFlare's customers to run faster websites while keeping their data safe.
Our customers include some of the world's largest websites like Foursquare and Netflix.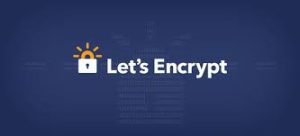 Let's Encrypt is a free, automated, and open Certificate Authority that provides an easy way to encrypt websites using SSL certificates. This tool allows website owners to encrypt their site for free with HTTPS with trusted encryption in less than 15 minutes.
Let's Encrypt has the goal of encouraging the adoption of HTTPS and making the web more secure through simplicity.
We help businesses increase security on the web through automation, privacy protection, and confidence in digital means.
Since 2015, Let's Encrypt has issued over three million certificates to protect over two-thirds of all active websites worldwide. Let's Encrypt aims to increase private communication about sensitive data openings when people visit websites encrypted with LetsEncrypt certificates.
View More Software:-
Conclusion
When it comes to website security, there are many factors to consider. However, the best solution is usually a combination of different software solutions. In this roundup, we've highlighted some of the best website security software solutions on the market.
If you are looking for a comprehensive suite of security features, we recommend taking a look at Webroot SecureAnywhere. This software offers protection against malware, phishing attacks, and data breaches, as well as password management and fraud prevention features. Another popular option is Avast SecureLine, which provides antivirus protection and other security features such as antiphishing and data leakage prevention.
If you only need basic security features, consider AVG SecureLine or Bitdefender Antivirus+. Both offer antivirus protection and other security features such as malware removal capabilities and online privacy protection. Finally, if you only need limited protection for specific sites or areas of your website, consider using a plugin or extension for your existing web browser.