DNS Privacy Project :: dnsprivacy.org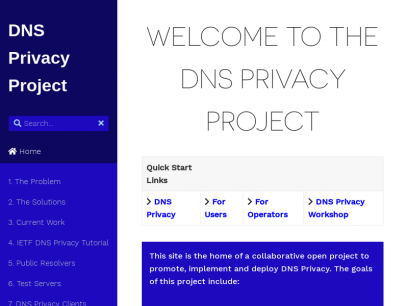 N/A
Stats
---
---
SSL Details
---
DNS Details
---
Technologies Used by dnsprivacy.org
GitHub Pages
GitHub Pages is a static site hosting service.
Website:
https://pages.github.com/
Ruby on Rails
Ruby on Rails is a server-side web application framework written in Ruby under the MIT License.
Website:
https://rubyonrails.org
Varnish
Varnish is a reverse caching proxy.
Website:
http://www.varnish-cache.org
Fastly
Fastly is a cloud computing services provider. Fastly's cloud platform provides a content delivery network, Internet security services, load balancing, and video & streaming services.
Website:
https://www.fastly.com
Font Awesome
Font Awesome is a font and icon toolkit based on CSS and Less.
Website:
https://fontawesome.com/
Hugo
Hugo is an open-source static site generator written in Go.
Website:
http://gohugo.io